The World Oral Health Day is observed annually on 20th March, as a campaign dedicated to raising global awareness of the issues around oral health and the importance of oral hygiene so that governments, health associations and the general public can work together to achieve healthier mouths and happier lives.
At the University of Rwanda, the day was celebrated at the College of Medicine and Health Sciences and was graced by the presence of the University Vice Chancellor Prof. Phil Cotton and the Deputy Vice Chancellor for academic affairs and research Prof. Nelson Ijumba also came to show their support especially to the school of dentistry's staff and students for the commendable work that they are doing.
The School of Dentistry is one of the five schools at the college of medicine and health sciences, it is registering significant growth by getting new equipment, more working space/infrastructure with well-equipped laboratories and a newly renovated facility to house a dental clinic for students doing hands-on practice. It has also received a number of donations in form of equipment from partners in Germany and South Korea and highly skilled professionals from the USA teaming up with local academic staff at the school to build its capacity into a center of excellence in dentistry in the region.
1. Demonstrations to the public on oral hygiene.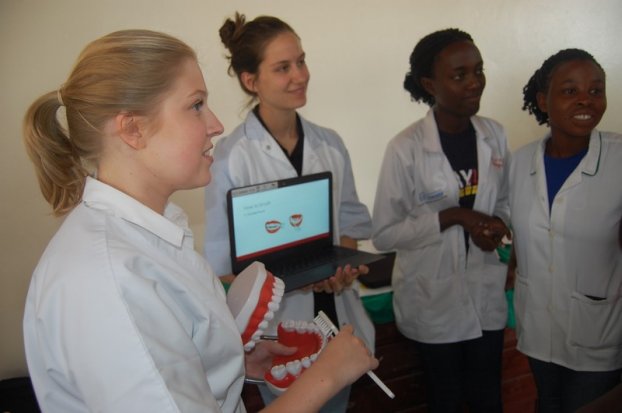 2. Dental students do hands on practice
3. Some of the teaching staff at the school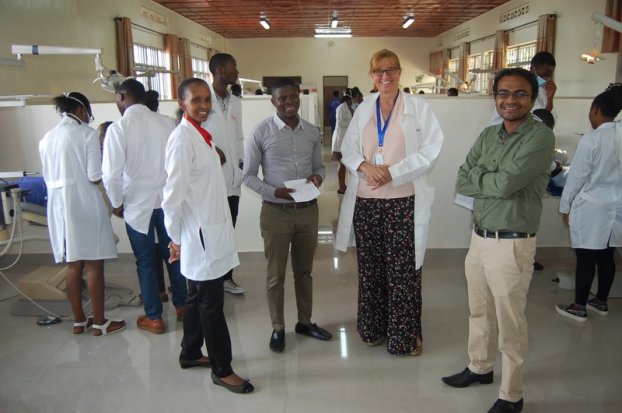 4. The newly renovated dental clinic at Remera campus
5. The VC sharing throughts with the school dean, Dr Mumena
6. The VC toured the newly renovated facility
7. Somme of the students and staff in the school of dentistry had a photo with the VC Prof. Phil Cotton