The University of Rwanda, College of Medicine and Health Sciences received a donation of computer laptops and simulation equipment for the midwifery department, under this support staff in the department are also being supported to pursue their Masters degrees programme.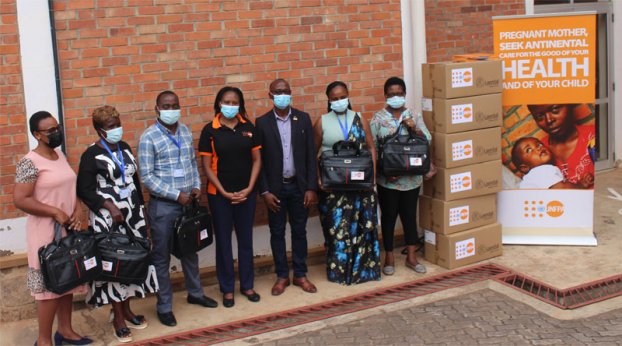 CMHS received a donation of equipment from UNFPA
Midwifery students will now have their practical sessions from the Campus simulation labs saving both time and money they used to spend for clinical placements at various hospitals. Students interviewed expressed their gratitude to the UNFPA for their continued support.
"We thank UNFPA for the excellent partnership we have had for many years," acknowledged UR-CMHS Ag. Principal, Associate Professor Jeanne Kagwiza. She pledged her continued support and requested staff from the midwifery department to further their studies and achieve PhD levels.