The University of Rwanda held its long-awaited graduation for the classes of 2019 and 2020 in a ceremony held on Friday, August 27.
This was the seventh graduation ceremony to be hosted by the university since it was created through a merger of seven public institutions of higher learning,
Due to Covid-19 restrictions, less than 100 people attended the physical event at Kigali Cultural Exhibition Village, while the rest of the graduands attended virtually.
A total of 8,908 students graduated from the university's six colleges, among these 3,345 are female.
The university awarded five graduates with PhD. degrees while 385 graduates were awarded Masters' degrees in different disciplines.
Six students graduated with First Class Honors and were awarded full Masters Scholarships by the university.
This was the first graduation in two years due to the Covid-19 pandemic that interrupted the school activities, however, there was a drop in the number of graduates compared to 2019 where 9,382 students graduated from the university.
Addressing the graduates the UR Vice-Chancellor, Prof. Alexandre Lyambabaje congratulated the graduates on their achievements and urged them to go forth and work for the country.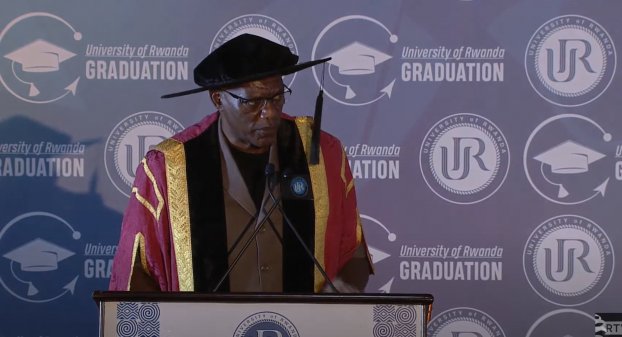 "Over the last few academic years you have been undergoing transformation that is not to be an end in itself…it is for enabling you to play enhanced roles individually and collectively in the social, economic and political transformation of our country, continent and the world," he added.
Hon.Valentine Uwamariya the Minister of Education who officiated the graduation ceremony said that this is yet another huge contingent of employable minds that will form an additional part of the better-skilled labor force in various industries and are going to be the reason for a more efficient world system.
"We believe these graduates have what it takes to go out and compete in the job market both regionally and internationally, we expect them to create jobs and also be employed by the Rwandans that need them," she said.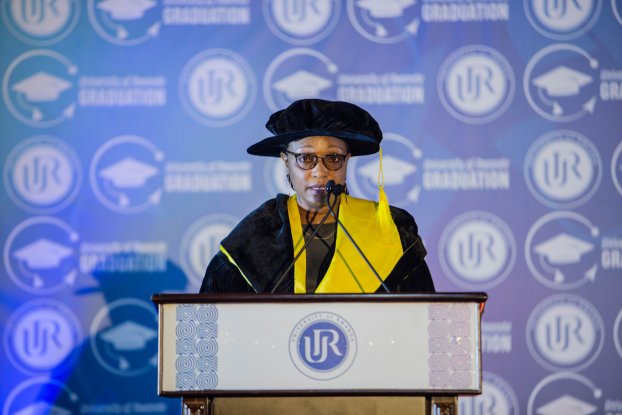 Dr. Valentine Uwamariya reminded the graduates that although they have completed an academic milestone, this is the beginning of another journey, which is working hard towards their goals and building the country.
Dan Tumusiime Karasira, a Medical graduate from CMHS and student's representative, said that as graduates they are ready to work for the nation and are full of fresh ideas.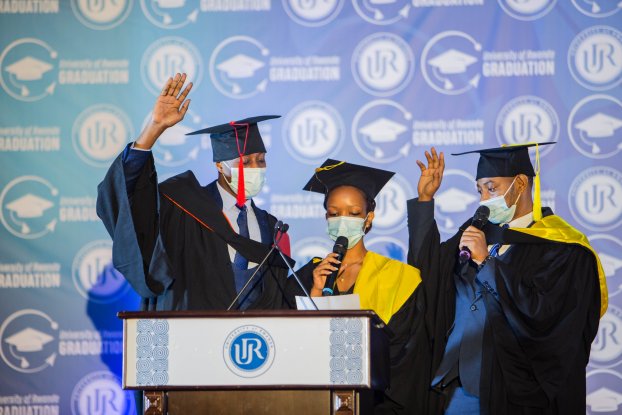 He urged employers to give them opportunities so they can deliver the tremendous services they have to offer and contribute to the development of the country.