UR-CMHS trainedmore Field Epidemiology Network frontline staff that have graduated after completing the Rwanda FETP frontline course. The two cohorts 3&4 were composed of staff from 10 districts over 30 in Rwanda. Each district had three to five trainees selected based on their role directly linked to public health promotion, disease prevention, control and response at district level.
The occasion was attended by officials that included the Head of disease prevention and control atRwanda Biomedical Center (RBC) Dr. Albert Tuyishime and the Principalof UR-CMHS, Associate Professor Jeanne Kagwiza.
In his remarks Dr. Albert Tuyishime emphasized the importance of data in decision making, arguing that when data in not accurate wrong decisions can be taken. He stated that as a country, Rwanda decided to base all her decisions on evidence, something that requires proper data collection and analysis to avoid making wrong decisions.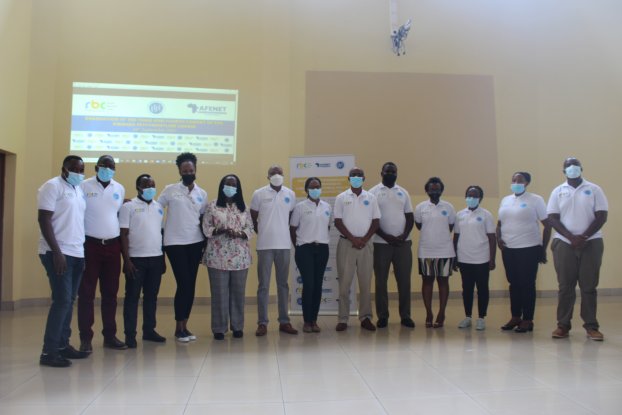 The Principal, congratulated trainees and promised continued support to RBC to train more field staff in epidemiology.
Currently more than 100 staff have graduated from the FETP advanced and have been deployed to provide public health and technical leadership at different levels. The graduates are also at the core of FETP mentorship.
The FETP model has three tiers — FETP-Frontline, FETP-Intermediate, and FETP-Advanced. The three tiers use the same approach —25% of the time for didactic instructions and 75% for field placements — developing experience and competencies in field epidemiology.
At the completion ceremony, a group discussion was held to explore various ways to apply the competencies learned and strengthen the role of the FETP in improving data use at district level. It came out that trainees need more capacity building in data analysis skills and regular mentorship.
As the Covid-19 pandemic has demonstrated, more FETP frontline workers need to be trained to be able to detect and respond in time to health threats. A more integrated disease response approach involving "disease detectives" at different levels is needed.